Of Counsel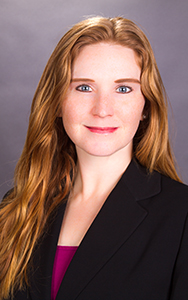 Ms. Blair's law practice at Intellectual Property Law Group LLP is focused mainly on business transactions and real estate transactions. She has formed numerous limited liability companies, limited partnerships, and corporations in California and Delaware.
Her business transactional experience covers a wide breadth of matters, including the purchase and sales of businesses, addition and withdrawal of partners, preparing Buy-Sell Agreements, securities filings, leasing equipment, filing UCC Statements and Amendments, and managing the admission of investors to venture capital funds. She is skilled in drafting complex contractual agreements, such as liability waivers, indemnification agreements, employment agreements, independent contractor agreements, and settlement agreements.
Ms. Blair also has a great deal of real estate transactional experience; she has drafted numerous commercial and residential leases, purchase and sale agreements, easements, deeds, deeds of trust, and secured promissory notes. She has experience with lot line adjustments, vineyard leases, and real estate disclosures. Ms. Blair also has extensive knowledge of real property tax reassessment under Proposition 13.
Additionally, Ms. Blair provides clients with estate planning services, including the drafting of trust agreements, wills, and powers of attorney. In connection with helping her clients put together their estate plans, Ms. Blair counsels them on the management of their assets, whether personal property, real estate, joint tenancy property or community or separate property.
Ms. Blair enjoys counseling clients on all business and real estate transactional matters, and on their estate plans. She is known for her ability to clearly explain complex legal issues.
Practice Areas
Business Transactions
Real Estate Transactions
Estate Planning

Admissions
California State Bar, December 2006
US District Court, Northern District of California, March 2007
Education
UC Hastings College of the Law, J.D., May 2006
UC San Diego, B.A., March 2000


Memberships
Sonoma County Bar Association