Senior Counsel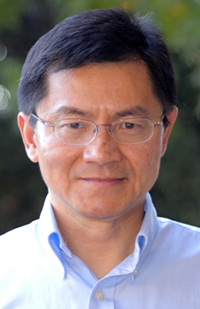 Mr. Gary Ye's practice focuses on intellectual property law. Over the last 10 years, Mr. Ye has mainly worked on patent litigation cases in the fields of semiconductor, telecommunication and wireless communication which were adjudicated in federal district courts and the U.S. International Trade Commission (ITC). With nearly 10 years of work experiences as an electrical engineer working in the high-tech industry, his engineering work experiences added great insight and maneuverability to his legal practice in the complex patent cases.
In the recent years, Mr. Ye has worked in the field of hi-tech investment that spans international arena. He represented clients in start-up investments, negotiation and execution of IP purchasing and licensing as well as joint venture agreement with successful outcome.
Admissions
California State Bar
U.S. Patent and Trademark Office
U.S. District Court, Northern District of California
Education
Juris Doctor Degree (J.D.) June 2007
Lincoln Law School of San Jose, California
B.S. Electrical Engineering December 1994
Idaho State University, Pocatello, Idaho


Skill
10 years work experiences in legal field including patent infringement, trade secret, anti-trust and FCPA matters.
B.S. in electrical engineering. 10 years of hi-tech engineering work experiences.
Languages Spoken
Chinese